Why Enter the Cycle Planning Awards?

Awards Categories:

The Cycle Planning Awards showcase the best practice examples from local authorities, and innovation in products and infrastructure design. Categories:

Best innovation - use of technology or new technique sponsored by Aecom

Best cycling network strategy / masterplan

Best cycle network infrastructure project sponsored by WSP | Parsons Brinckerhoff

Best behaviour change campaign sponsored by Brompton Bike Hire

Most Cycle Friendly workplace

Best integrated community hub or cycle scheme (cycle parking, cycle hire, hub or cafe)

Most cycle friendly policies (local government)

Cycling Champion of the Year sponsored by Project Centre

The Cycle Planning Awards 2016 is your opportunity to gain recognition from your peers for the effective delivery of Cycle Programmes.

The awards celebrate the projects, initiatives, innovations, people and infrastructure that are making our towns and cities cycle friendly.

The Award Winners will be announced at a ceremony in Glaziers Hall, Southwark on 23 September 2016.

Benefits of entering:

Showcase your project and earn the recognition of your peers

Gain recognition and support building momentum for future projects

Benchmark your achievements against the entire UK transport sector

Position your Local Authority or organisation at the forefront of innovation

Boost team morale – celebrate successful delivery

Prizes to be won, including Cycle Caps and Folding Bikes

The Cycle Planning Awards 2016 are happening because it is about time you got the recognition you deserve, not just for your hard work and dedication, but because what you do makes a difference to many people's lives and to daily life in our towns and cities.

Get your career moving at Jobs-in-Transport.com

Browse active travel roles and register for job alerts in your field.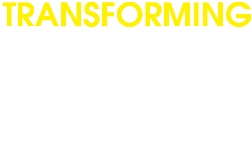 23 SEPTEMBER 2016 GLAZIERS HALL, SOUTHWARK
ACTIVE TRAVEL, BETTER PLACES & REGENERATION