Congratulations to our winners!

Thank you to our sponsors, our host, our dinner speakers, and the 280 attendees who made the Cycle Planning Awards 2015 such a big success


The Cycle Planning Awards, on the 14 September 2015, showcased the best practice examples from local authorities, and innovation in products and infrastructure design.

The 2015 awards were presented at an awards dinner in the Art Deco Assembly Hall in Mini-Holland Borough, Waltham Forest on 214 September 2015.

Winning entries were rewarded at this high profile celebration of the most cycle friendly schemes taking place across Great Britain and Ireland, and gained recognition throughout this fast developing sector.

Contact Daniel Simpson on +44(0) 207 091 7861 to find out how you can sponsor and be a part of the 2016 event.
Get your career moving at Jobs-in-Transport.com

Browse active travel roles and register for job alerts in your field.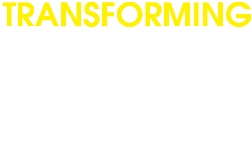 23 SEPTEMBER 2016 GLAZIERS HALL, SOUTHWARK
ACTIVE TRAVEL, BETTER PLACES & REGENERATION