Boosting bike share schemes
How bike share operators are optimising and expanding bike share as part of a sustainable transport system
Chair: Krysia Solheim, Managing Director, nextbike UK
Shared bike schemes for rural areas
Julian Scriven, Managing Director, Brompton Bike Hire
Bike share's role in mobility hub development
Antonia Roberts, Deputy Chief Executive, CoMoUK
Data-driven solutions to managing and optimising schemes
Matt McNulty, Solutions Director, Serco
Overcoming challenges: vandalism, user buy-in and partnerships
Beate Kubitz, mobility consultant
Planning cycling infrastructure
Chair: Duncan Dollimore, Head of Campaigns, Cycling UK
Tools, data and insights into planning for cycling networks
Recent additions to the Propensity to Cycle Tool, CyIPT, and features in the pipeline
Malcolm Morgan and Robin Lovelace, Leeds Institute for Transport Studies, University of Leeds
Insights from, and setting standards for, cycling data: a three city case study
Irene McAleese, Co-Founder and Chief Strategy Officer, See.Sense
Developing a cycling and walking network with a large rural County
Phil Freestone, Associate, WSP
Cyclops junctions: Cycling Optimised Protected Signals
Brian Deegan, Design Engineer, Urban Movement, and Dave Stevens, project manager, Transport for Greater Manchester
International insights
Chair: Kris Radley, Essex Cycling Strategy Leader, Essex County Council
A series of international case studies
Cycle infrastructure – what could we possibly learn from the US?
Fort Collins, Colorado and Washington DC case studies
Simon Geller, Chair, Cycle-Rail Forum for the North and Sustrans Liaison Ranger, Sheffield and John Kirkwood, Visiting Fellow, Sheffield Hallam University and Sustrans Volunteer Ranger, Sheffield
Barcelona Superblocks: a new model for 'post-car' urban living
Sílvia Casorrán, Sustainable Mobility, Barcelona Mobility Area and Cllr for Sant Martí, Barcelona
Incentives to boost cycling in Joinville, Brazil
Chris Bristow, COO, Betterpoints
Promoting active travel: what can we learn from Japan?
Pola Berent
, Transport Consultant, Urban Flow

Department for Transport LCWIPs workshop
Led by the Department of Transport, with 7 local authorities sharing their experiences of the LCWIP process so far, including:
Approach to prioritisation

Managing a large/city region -agreement on approach, consistency and prioritisation

What does a completed LCWIP look like? Examples of 3 required outputs

Efficient route auditing/other ways of completing the audits

Area wide or focussed approach (ie just use PCT outputs or try to identify routes across whole region/area)

How using LCWIP to assist with housing growth/development or funding bids (TCF/JAQU)

Cross boundary collaboration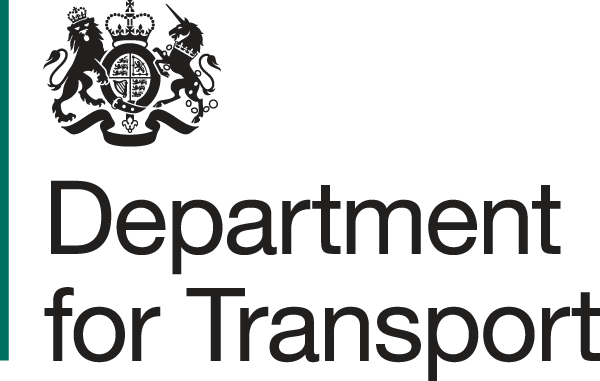 Embedding active modes: a strategy for growth
Chair: Julian Sanchez, Active Travel Programme lead, Essex County Council

Active travel networks can boost city growth and attactiveness as well as improving health and wellbeing
Using the planning system to embed everyday physical exercise
Richard Lewis, Director, Active Planning
Cross-sector working to build in walking and cycling
Isobel Pastor, Head of Housing and Transport, Department for Transport
Bicester: increasing active travel to support growth
Angela Smith, Community Travel Planner, Place and Growth Directorate, Cherwell District Council
Leicester: the impact of Connecting Leicester street changes on walking and cycling
Andy Salkeld, Cycling Co-ordinator, Leicester City Council

Mobycon Masterclass
Facilitated by Johan Diepens & Eveline De Jong
Building for Bikes: The Dutch approach to junction design – part two
This Mobycon Masterclass will show you the Dutch approach to building cycling infrastructure. Mobycon are a Dutch transport consultancy with over 30 years' experience delivering cycling projects in the Netherlands and abroad.
Moving cyclists over junctions in a safe way is a vital component of a cycling city. At points where roads meet, and traffic can turn, pedestrians and people on bikes are particularly vulnerable. This three-hour session will take an in-depth look at the principles and ideas that make Dutch junctions safe for all.
Please visit Mobycon Masterclass for further details.
Stimulating the adoption of cargo bikes
Share, try-before-you-buy, procurement and grants, connection to your customers, convenience for your business
Facilitated by: Richard Armitage, Executive Director, and Gary Armstrong, Training Manager, European Cycle Logistics Federation
With MJ Somerville, Cargo Bike Library, Sustrans Scotland and Oli Ivens, Consultant, MP Smarter Travel
Cargo bikes are zero emission at point of use, whilst reducing congestion and noise. There are three main cargo bike use categories: private and domestic (families, shopping, leisure); services (plumber, street scene cleaning, gardener); and last, first and only mile deliveries. In all three sectors, Councils can easily stimulate more rapid and wider adoption of cargo bikes.
Learn from successful programmes in the UK and elsewhere, and explore your options...
Cycle safari and social walk
Cycle tour of Chelmsford City: A 4 mile tour of the city to experience and understand existing, new and proposed cycling infrastructure measures that make up the £15m South East Local Enterprise Partnerships Local Growth Fund (SELEP LGF) sustainable transport package.
A maximum of 12 riders can join on each tour
Walking tour: ARU- Cathedral –new shopping Area - River Walk back to ARU (covers part of LCWIP initial priorities). Sign up on the day