Thank you to everyone who took part!
Thank you to Arup, HSBC UK/British Cycling, Sustrans, nextbike and the Department for Transport for sponsoring; all 129 expert speakers; the 36 exhibiting organisations and the 580 attendees across both days of the event that made Cycle City Active City Manchester such a huge success.
A special thanks to our hosts Transport for Greater Manchester, who were involved every step of the way in the planning and implementation of Cycle City Active City.
Click the photo stack below to launch the Photo Gallery
Cycle City Active City, on the 28-29 June, included a 2-day exhibition of the product and service suppliers to the sector, with plenary presentations by high-profile individuals throughout the UK and beyond with expertise and influence in cycle policy, promotion and infrastructure.
Contact Daniel Simpson on +44(0) 207 091 7861 to find out how you can submit a paper, or promote your product or services at Cycle County Active County Essex on the 5th & 6th September 2019
The Conference
Seminars, Study Tours, Keynote presentations from senior figures, plus plenty of networking opportunities.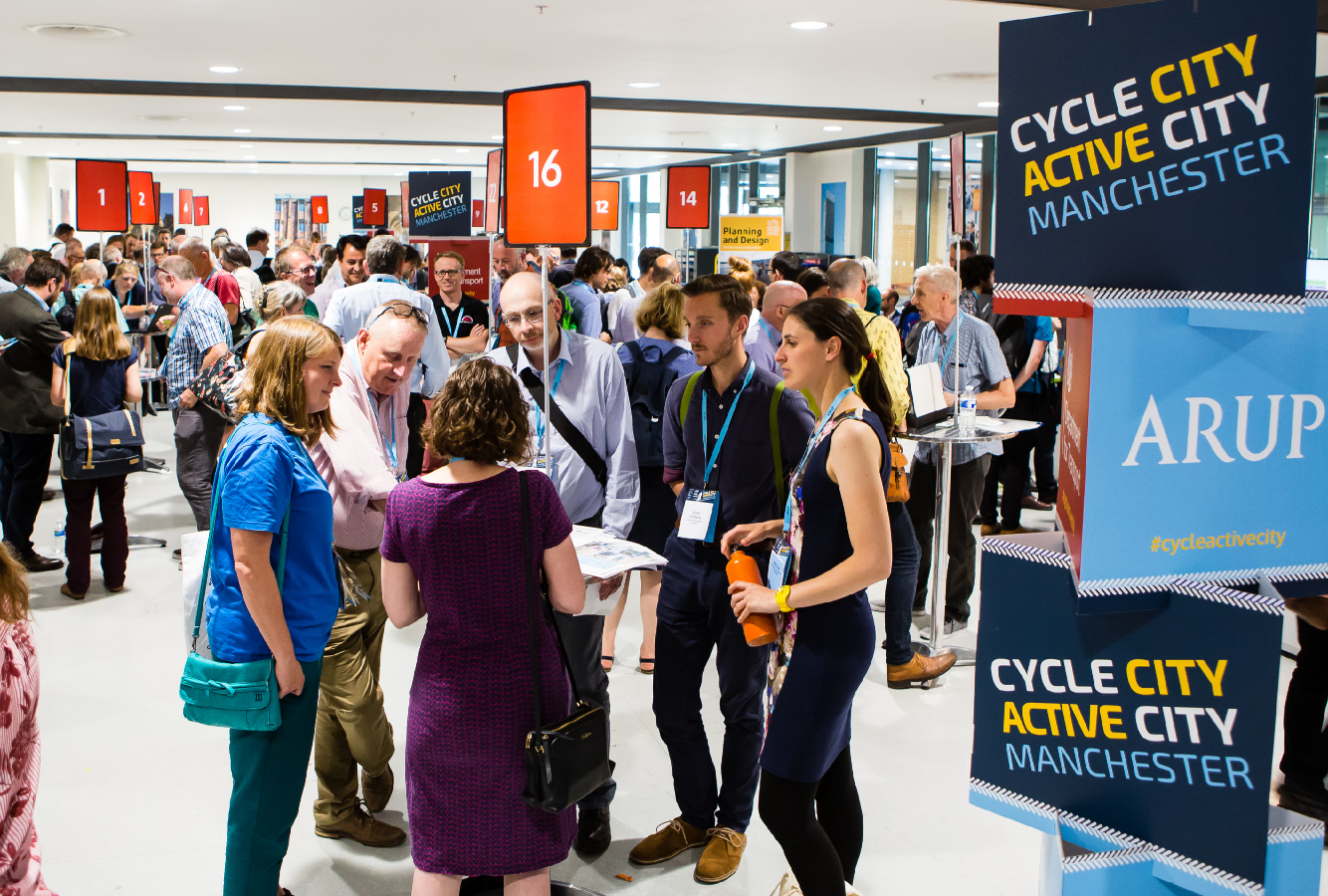 Why Manchester?
Chris Boardman, Greater Manchester Cycling & Walking Commissioner, has called for £1.5 billion to help realise his vision for transforming the city region into a world class area for cycling and walking. The Made to Move report, published in December 2017, features a 15-point plan for a Greater Manchester-wide walking and cycling infrastructure plan and a ring-fenced 10 year £1.5 billion infrastructure fund for walking and cycling. This would bring Greater Manchester's spend on cycling and walking in line with other major conurbations including London and Oslo.
Find out more at Cycle City Active City when Chris Boardman and Andy Burnham, Mayor for Greater Manchester, will discuss in more detail.