Landor LINKS

Transport + Health 2018 is organised by Landor LINKS.
Landor LINKS is an agency internationally respected for both its knowledge and expertise across the transport and urban sectors, and its event organisation capabilities. Professionals depend on Landor LINKS for authoritative information, news and analysis, delivered through targeted events, international resource hubs such as TransportXtra.com and The Resource for Urban Development International (RUDI.net), and print titles such as the respected journals Local Transport Today, Parking Review, Placemaking, Better Places, Technology, Space and Place, as well as extensive and well-connected online and social media networks.
Landor LINKS has close connections with international thought-leaders from across the worlds of practice, policy-making, government, academia, research bodies, suppliers, consultants, contractors and service providers.
Get in touch with us by emailing or calling 020 7091 7865.
The Event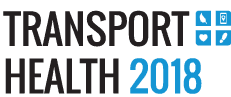 The 2nd Annual Transport + Health Event takes place in Portsmouth, following last year's successful event at the M Shed and City Hall, Bristol on Thursday 23rd February and Friday 24th February 2017.
The Conference will bring together all stakeholders working on sustainable transport, active travel and place-related public health projects around the UK to share best practice and knowledge, to learn from one another and to network in an inspirational environment.
Day One – 1 March
The first day takes place at Action Stations/Boathouse 6 at Portsmouth's Historic Dockyard and includes an afternoon of Speed Learning sessions, focused on table-top case studies and projects updates.
The evening concludes with Networking at the Emirates Spinnaker Tower.
Day Two – 2 March
Day 2 continues at Action Stations/Boathouse 6 and includes plenary sessions, case studies and workshops.